The #1 Online Private Equity Database
With over 1,300 private equity companies, Private Equity Contacts is the most complete online private equity database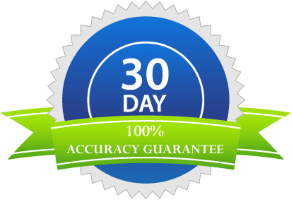 More Data, More Search Fields, More of What You Need
Our #1 priority is you, the user. We've spent thousands of hours creating the most detailed and user-friendly private equity database anywhere. Whether you are doing industry research, marketing, or looking for a private equity job, our private equity database provides all the information you need at an extremely competitive price.
Searching Made Easy: Find Exactly the Info You're Seeking
We know how frustrating searching for private equity information can be. What good is a robust database without easy to use search features? That's why we've complimented our world-class private equity database with 12 simple search fields that allow you to quickly find funds based on location, size, AUM, and even whether they are hiring.
Incredible Features: At an Incredible Price
PrivateEquityContacts is the premier private equity database for a reason. We listen to our users and integrate their feature requests on a regular basis. So not only is our database affordable, but easy to use and highly accurate.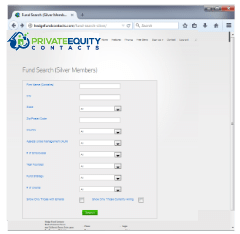 Search Made Easy
12 search criteria allow you to pinpoint exactly the information you are looking for. Or search more broadly to find all private equity companies that meet your needs.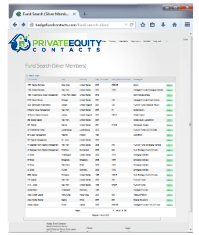 Filter and Sort
Click a column to quickly sort by location or rank by size or AUM.
Download to Excel
Gold Members get full access to our one-click download feature. Download your selected results or even the entire database into Excel-compatible format (.csv) with a single click. Then open with Excel, Google Docs, Outlook, and most other spreadsheet programs and contact management systems.
More Features Than Any Other Private Equity Database
Search Based on Any of the Following:
Company/Fund Name
City
State
Zip
Country
Assets Under Management (AUM)
# of Employees
Year Founded
Fund Strategy
# of Clients
Currently Hiring Employees
Over 30 Categories of Data Including:
Full Address
Phone
Fax
Map Office Location
Website Url
Main Company Email
Careers/HR Email
Up to 4 Executive Contacts
Investment Strategies
Assets Under Management Including Flows
# of Employees
Currently Hiring Employees?
Download Fund Data
One-Click Downloads
Include Specified Funds or Entire Database
.csv Format Compatible with Virtually All Spreadsheet Programs
Compatible with Most Contact Management Systems
Work with Our Data Offline
Sign up Now!